Beyond Homes - Company Information
Our Background
Beyond Homes is a modern day real estate company located in Silicon Valley. Founded in San Jose in 2001, Beyond Homes has quickly evolved into a specialized company focusing on real estate investments and assisting people that need to sell thier homes quicly and hassle free..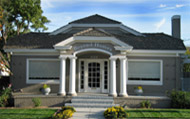 Our experts assist people like you in buying and selling their homes and buying, selling, and leasing investment properties throughout the Silicon Valley area. We also belong to several networks of Real estate professionals throughout the United States. We can point you in the right direction for all of your real estate needs.
Our objective is to provide the best real estate services available using high tech savvy and homespun appeal. We want to help you achieve your dreams by building relationships and making your interests our number one priority. After all, you will trust us with one of your largest assets.
Our ultimate goal is to provide you with services and expertise that doesn't just meet your expectations, but surpasses them! You will be so satisfied with our services that you will want to share your experience by referring your friends and family to use our quality services.
Are you looking for the best real estate representation? Look no further and give us a call! Whether you're thinking about buying or selling a home or investment property, give us a call and we'll set up a free consultation.
Our Mission
We are a team of savvy real estate professionals passionate about providing real estate services beyond your expectations.
Our Core Values
At Beyond Homes we have several core values, which influence our relationships with you and the professionals with which we interact.
Professionalism
Integrity
Dedication
Compassion
Loyalty